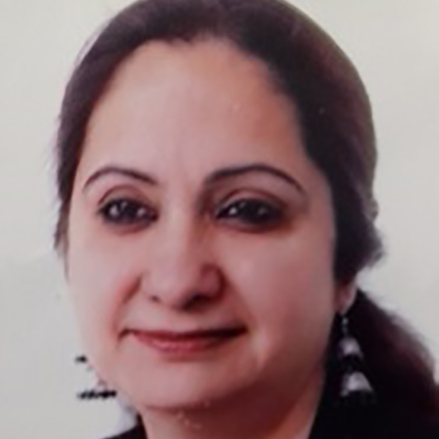 Aarti Dhar
Leading Journalist & Senior media resource trainer consultant with UNICEF
---
Aarti Dhar is a leading independent journalist specializing in public health and senior media resource trainer consultant with UNICEF. During her 27 years of active journalism, she has explored all the major social sectors such as health, education, women, and the environment. After joining The Hindu, in 1990, she was assigned to almost all Ministries including External Affairs, Home Affairs and Railways in addition to covering all major political parties. Later she became the Deputy Editor of The Hindu and took voluntary retirement after 25 years of service.
She has also done a brief stint with the World Health Organisation as Communication Officer in 2017. Apart from this, Aarti Dhar has been professionally associated with the Centre for Advocacy and Research (CFAR), a non-governmental organization working on public health in Uttar Pradesh, Bihar, and Chhattisgarh. She is also involved in training Radio Jockeys and Community Radio Managers on Fecal Sludge Management.
Aarti Dhar has also bagged several achievements during her career span, which include:
Winner of the first Chandulal Chandrakar Fellowship for Journalism, instituted by the State Government of Chhattisgarh, India in 2001.
The CMS Vatavaran Best Environmental Journalist Award in 2009.
selected as one among the 10 women journalists from among a strong field of international women journalists for the award of Fellowship to the "Women's Edition,2012-2014" by Population Reference Bureau, Washington; (funded by USAID)
Selected as one of the five best public health correspondents in Asia and Africa by the CNS Writers Network for 2016.