Date : 2018-11-20
MedeTalks is organizing a conference for doctors, medical professionals and digital healthcare service providers on 26th of January 2018 at the Lalit Ashok, Bengaluru. It will be a two-way flow of information, first, the doctors and medical professionals will come to know about the strategies of digital marketing area and similarly the healthcare service providers will meet new prosperous clients. The academic students will get to know more about the topic which the speakers will articulate about. It will provide a platform for the international and domestic healthcare providers, key stakeholder and medical tourism facilitator.

Dr. Anantha Prasad Holla, Consultant Vitiligo specialist, founder, and director of Melanosite and Vitals Klinic will be covering a topic on " My Journey in Vitiligo & Patient care beyond shores " in the conference.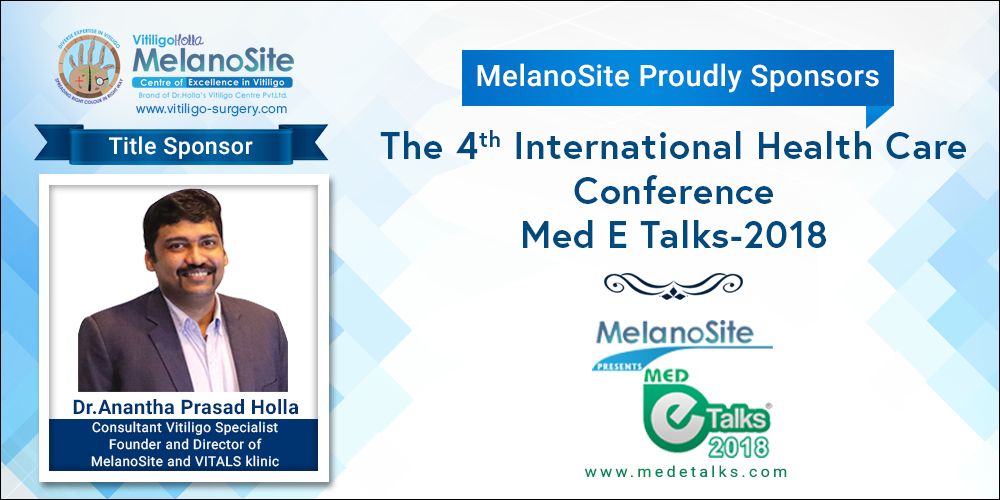 Journey of Anantha Prasad Holla
The journey of Dr. Anantha Prasad Holla started from Mysore Medical College and then after his accomplishment, he moved for further higher education from reputed dermatology department of Post Graduation Institute of Medical Education and Research, Chandigarh. He is one among the most triumphant researcher and expert on epidermal suspension transplantation in Vitiligo. He is internationally acclaimed and believes in result-oriented procedures. Dr. Anantha Prasad Holla is presently the consultant Vitiligo Specialist, founder, and director of Melanosite and Vitals Klinic.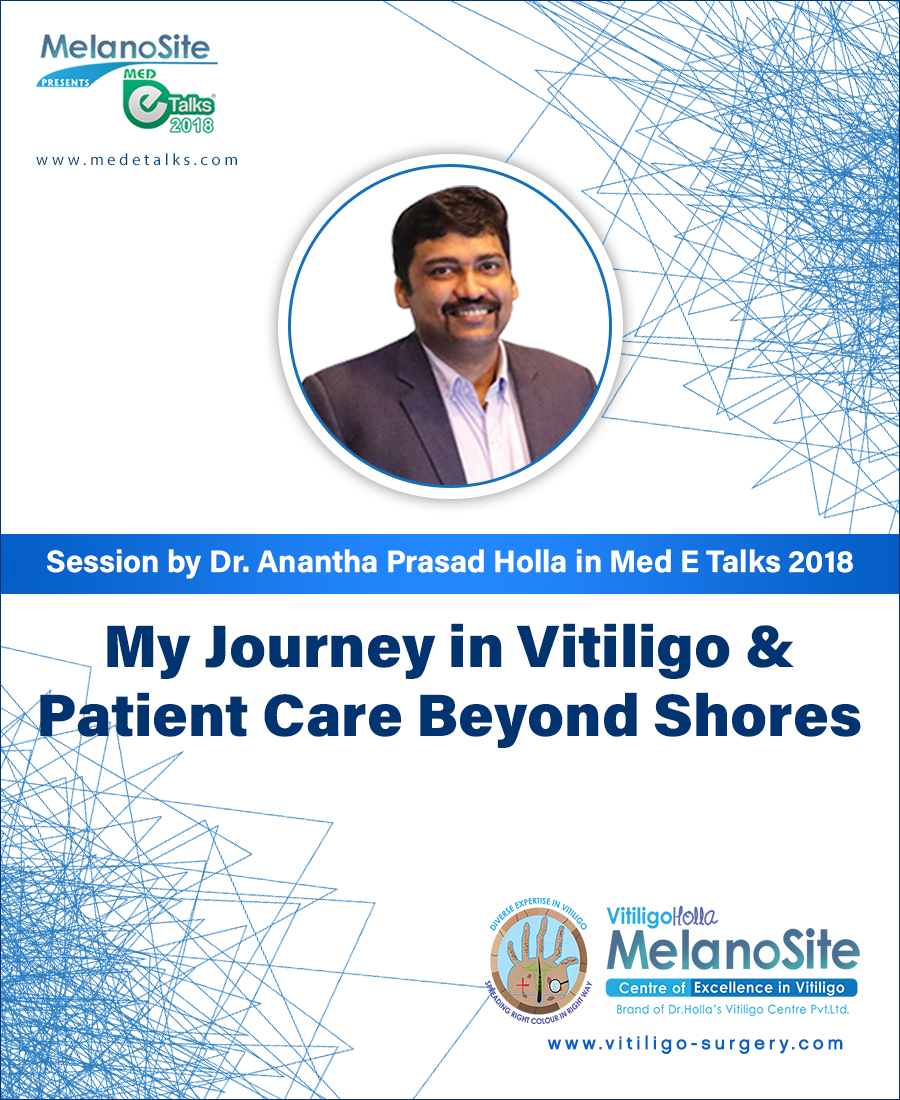 Publications Of Anantha Prasad Holla For Vitiligo
Holla AP, Parsad D. Vitiligo surgery: its evolution as a definite treatment in the stable vitiligo. G Ital Dermatol Venereol. 2010 Feb;145(1):79-88. Review.
Holla AP, Kumar R, Parsad D, Kanwar A. Proton pump inhibitor induced depigmentation in vitiligo. J Cutan Aesthet Surg 2011; 4:46-7
Girisha B S, Holla AP, Fernandes M, Tonita M N. Necrobiotic xanthogranuloma. J Cutan Aesthet Surg 2012; 5:43-5
Sessions of the Event - MedeTalks 2018
KEY NOTE-QUALITY INNOVATION FOR SUPERIOR PATIENT CARE
THE BEST OF INDIA & JAPAN
MAKING THE BUSINESS OF HEALTHCARE HEALTHY
HOW MEDICAL PRACTITIONERS CAN CONTRIBUTE FOR SUCCESSFUL ONLINE MARKETING & MEDICAL TOURISM
DECISION SUPPORT SYSTEM IN HOSPITAL ADMIN
DISRUPTIVE TECHNOLOGIES, DEVICES AND SOFTWARE APPLICATIONS IN HEALTH CARE
MY JOURNEY IN VITILIGO AND PATIENT CARE BEYOND SHORES
FUTURE OF HEALTHCARE MARKETING-DIGITAL AND SOCIAL
INNOVATIVE MARKETING THROUGH 2 PS AND DISEASE PROFILING
BRINGING OUT THE "WOW" THROUGH SERVICE QUALITY
MANAGING MEDICO LEGAL-CURRENT CHALLENGES
THE WOW FACTOR IN PATIENT CARE - INSIGHTS
MANAGEMENT OF ALOS AND PATIENT ROTATION THROUGH DISCHARGE PROCESS
TRANS-NATIONAL STATURE OF AYURVEDA - NEED AMBASSADORS
Fill in our enquiry form or Mail us @ medetalks@gmail.com