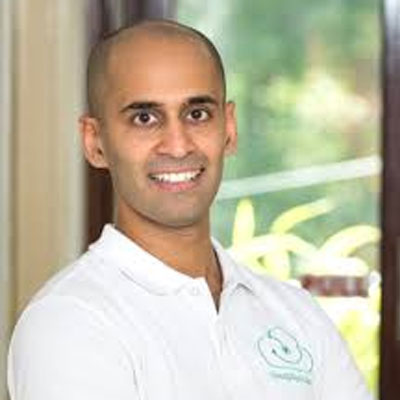 Dr Dileep Raman
Dr Dileep Raman
---
In order to succeed, any innovation or bright idea has first to home in on a people. For that reason, McDonald's had to spice up its burgers before making its ways into India.
Just so, when it was their turn to come from the US, Dr Dileep Raman and Dr Dhurv Joshi, knew India would most certainly need a plan B.
Cloudphysician Healthcare is a group of highly trained ICU specialists reaching out through the Internet to assist doctors at work in their resource-constrained ICUs in far-flung locations in our country.
The model is hugely successful and growing in the US, and India, of course, makes a serious case for it!
Here, only 5,000 ICU specialists are available to serve 3 lakh ICU beds. The specialists are mostly stationed at large hospitals in the big cities, leaving few to serve the small and medium-sized hospitals in tier 2 and 3 cities, where 90% of the need lies.
However, unlike the US, India presents a host of challenges. For one, record-keeping is not standardised across hospitals. Two, a massive skill arbitrage exists in ICUs which is very acute. Three, pricing sensitivities pinch. Four, here in India, it is always a bumpy, rickety road to embracing change.
Given the context, Dr Dileep, who comes for Medetalks 2020 in Bangalore, wishes to make Motihari in East Champaran District, his point of reference.
Champaran, as you may know, is where Gandhiji launched his first Satyagraha in 1917.
Champaran is still a grey dot on the map of shinning India. Yet, it is to a hospital here that Dr Dileep and his team have vectored from their high-tech centre in Bengaluru.
It is a remarkable story, worth the time of anyone in India who wants to jump on to the technology bandwagon but are unsure of the road to take.